School Zone
Schools and organizations love to buy in bulk and save. The most popular choice is the party pack.
We also help schools organize Hopathon Fundraisers, and guinness world records events.
Got questions? We have answers!

Look on the bottom right for customer service.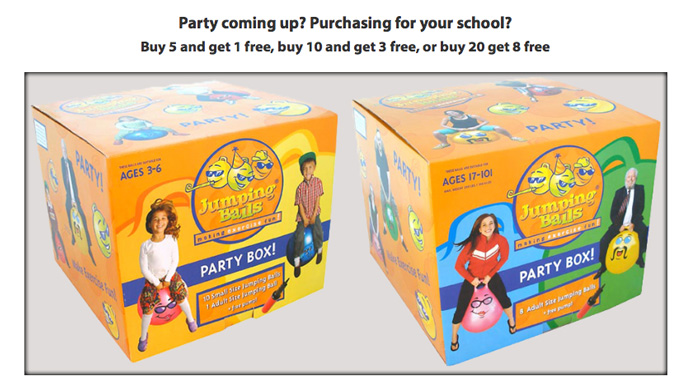 Promotional Offers
Find the perfect hopping ball pakcage quantity by clicking below.
* 1 Free Pump when 2 or more balls are ordered. Includes any balls from the hop ball category
Shop Balls
Hopping Ball Party Packs
BUY IN BULK Save on quantities of 6 or more Hopping Balls
Shop Ball Party Packs
HIGH-CAPACITY PUMPS
SAVE TIME Inflate hopper toys faster with our high-capacity, double-action pumps
FULL LINE OF PUMPS
​