Rody Max
Now older children can enjoy the Rody once again! Great for developing balance and coordination skills, this is a super-sized version of the smaller Rody Pony Horse.
The larger Rody MAX is available in Orange and Red and made of super strong, latex-free vinyl. We are the only store that offers a FREE pump with Rody Max and free shipping.
Ages: 6 years and older
Rody Max
Rody's big brother! Now older children are even adults can enjoy ridding the Rody Max. Provides a great way for children of all the ages to ride at the same time. Often used in therapy and for developing balance and coordination skills. Comes in orange and red.
PRICE
From $149.99 (order directly from us and receive a free hand pump).
SHIPPING
Free shipping on orders over $60.00.
AGES
6 years and up.
SIZE
Height of the saddle is 17 inches when fully inflated. Can be inflated to a lower height to accommodate shorter riders. Max weight 250 lbs.
MATERIAL
Made of heavy duty vinyl. Contains no latex or phthalates. Made in Italy.
SET UP
Rody Max inflates with a hand pump (included free when ordering directly from our website), or with an optional foot pump or electric pump.
Why order from us?

Free hand pump
Free shipping
Huge Selection of bouncing toys
---
Rody Pony and Rody Max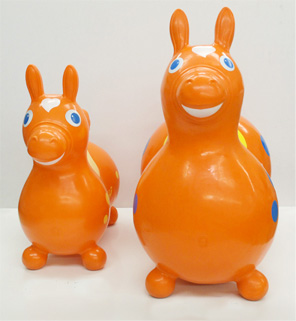 Rody Pony
Rody Horse is for ages 18 months to 6 years.
Rody Horse comes in 13 colors,
Price $54.99
Shop Now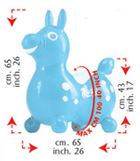 Rody Max
Rody Max is for ages 6 years+
Rody Max comes in 2 colors
Price $149.99
Shop Now
---
How to Inflate: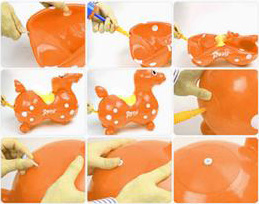 Promotional Offers
Find the perfect hop ball size picking from the below to find the available options.
* 1 Free Pump when 2 or more balls are ordered. Includes any balls from the hop ball category
Shop Balls
Hopping Animal Party Packs
SAVE on quantities of 6 or more Hoping Animals
Shop Animal Party Packs